Used Audi Q7 Spares For Sale
Local South African Audi Scrap Yard, stripping Audi Q7's for spares. 
FIND YOUR PARTS
Audi Q7 Parts For Sale
We offer a full range of used Audi Q7 spares and replacement parts for anybody driving on the South African roads. We'll source the spares that you urgently need, no matter the model of Audi you drive! Contact us today and our friendly part department will be happy to help you!
Our Q7 Stock
Each month our scrap yard continually get accident damaged Audi Q7's to strip for spares. All Q7 spares are shelved and ready for purchase. We also source our parts from quality suppliers ensuring your A8 is only fitted with the correct parts. Purchase used engines, suspension parts, doors, windscreens, accessories, window regulators, looms, dashboards, ignition switches, gaskets, tie rod ends, door mirrors, crankshafts, electrical parts, break calipers, , tires, bumpers, headlights, mag wheels and more!
Past Audi Q7 Part Requests
Date

vehicle-year

Model

Engine

Requirements

2022-06-15 20:01:31 +00:00

2007

Q7

4.2

Bose Amp 4L0035223D

2022-06-14 13:06:49 +00:00

2007

Q7

8 cylinder

Asap

2022-06-02 08:06:05 +00:00

2009

Q7

3.0

looking for an altenator
059 903 018 E

2022-06-01 12:10:31 +00:00

2012

Q7

3.0T

Full Engine

2022-06-01 08:21:44 +00:00

2014

Q7

3.0 tdi

Looking DPF secondhand quote

2022-05-26 13:24:05 +00:00

2011

Q7

3.0 V6

Need a wiper control module

2022-05-21 16:04:47 +00:00

2008

Q7

3.0 tdi

Hi
I am looking for lower control arms for audi q7 2008 3.0 tdi

2022-05-21 13:50:00 +00:00

2017

Q7

3.0

All left side suspension
Front and back

2022-05-17 12:04:46 +00:00

2011

Q7

3.0

Left hand size front wiper arm

2022-05-11 06:44:08 +00:00

2007

Q7

3

Looking for the following
ABS Pump and Module
Speaker which fits inside the dashboard

About The Audi Q7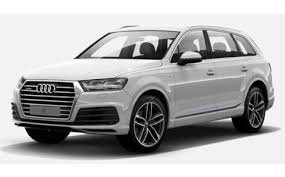 Audi Q7 – a car -type SUV upper class produced by the German brand Audi since 2005. The second generation of the model has been produced since 2015.
1st Generation
The Audi Q7 I was presented for the first time in the fall of 2005.
The first SUV in the history of the Audi brand was presented at the Frankfurt Motor Show in September 2005 [1] and was built on the basis of the Audi Pikes Peak Quattro concept vehicle shown at the Detroit Motor Show in January 2003.
The car was built based on the Volkswagen AG floor plate with the PL71 symbol shared among others with Volkswagen Touareg and Porsche Cayenne models . The vehicle is only available with two-wheel drive with a TorSen central differential.
At the end of 2005, it was intended to introduce a hybrid version of the vehicle. The car stands out among others bottom strip in a different color and gently retouched bumpers. The vehicle is powered by a 4.2-liter gasoline engine with 350 hp and cooperating with an electric motor hidden under the boot floor providing an additional 200 Nm. Due to the financial situation on the US market, to which the Hybrid version was largely intended, the premiere of the vehicle was postponed indefinitely.
In mid-2009, the car underwent a face lifting . The car received a Single frame grill with new contours, modified front and rear bumpers, side skirts and all lamps made in LED technology . By the way, it was possible to reduce the weight of the vehicle by making the tailgate, bonnet and front mudguards made of aluminum [6] and to increase the equipment and color palette. Added to the list of optional equipment include sliding rear seat or sliding seats.
In 2010, the car underwent technical changes. The power units and gearbox have been modified, and fuel consumption has been reduced. The 3.6 FSI engine was withdrawn from production in favor of the 3.0 T FSI engine with 272 HP and the 4.2 FSI engine in favor of 3.0 TFSI with 333 HP. The weight of the 3.0 TDI diesel engine has been reduced by 20 kg, and the 4.2 TDI engine has more torque. By the way, an 8-speed automatic transmission was introduced. The construction is based on the previous 6-speed Tiptronic.
At the end of 2012, the production of the vehicle began at the Indian factory of Volkswagen AG.
Equipment
The standard vehicle is equipped with in Electric windows , Electric mirrors , automatic air conditioning , board system MMI navigation GPS , CD radio with eight-speaker audio system, rain sensors, dusk and tire pressure washers with heated nozzles, air suspension with adjustable characteristics, power steering system dependent on the speed of travel, ABS system with ESP, ASR, hill descent support system.
The car can be optionally equipped with in four-spoke, heated, leather-covered leather with gear shifting steering wheel, car alarm, four-zone automatic air conditioning, electrically raised tailgate, electrically extendable and retractable towbar, metallic paint, panoramic roof, CD / MP3 changer, camera and parking sensors, heated front seats and rear seat, ventilated front seats, GPS and cruise control, radar lane support, DVD.
In addition to serially installed until 2009 halogen headlights , Audi offered the option xenon "plus" version and a new adaptive-light, which combines the beam and road and special lights for driving on the highway, as well as system cornering and roadsides. In the version with xenon headlights, the daytime running light diodes form the "U" shape. Also turn – as straight lines placed at the top edge of the air intakes – are made of diodes LED.
2nd Generation
The Audi Q7 II was presented for the first time at the end of 2014.
Official information about the new Q7 was presented on December 12, 2014, 9 years after the premiere of its predecessor. In turn, the world premiere took place during the 85th International Motor Show in Geneva in March 2015.
Unlike the first generation, the vehicle is lighter due to the use of high-strength steel and aluminum. Similarly to the third generation of the TT model, the vehicle received a virtual cockpit with a 12.3-inch liquid crystal screen on which traditional indicators or other information can be displayed, e.g. on-board computer, multimedia system, navigation map. You can also choose one of three types of headlights – xenon, LED and Matrix Led.
In June 2019, the model was presented after a thorough modernization, which covered most of the body panels, as well as the interior. A new headlight shape at the bottom, a new bumper shape and a remodeled, lower set grill similar to other new models of the brand appeared. Rear, in turn, gained new, narrower lamps with a refreshed pattern of LEDs, which are now connected by a chrome crossbar. Radical changes were also introduced in the interior – a completely new cockpit design appeared, which was entirely borrowed from the newer Q8 model presented a year ago. It is therefore distinguished by a more massive central console, which is decorated with 2 touch screens – to control, among others radio and navigation, and the other – air conditioning and seat heating. The sale of the refreshed Q7 II started in October 2019.
Equipment
As standard, the car will be equipped with daytime running lights made in LED technology and dynamic direction indicators.
Related: Audi A1 Spare Parts
We Deliver Across South Africa!
Our salavage yards deliver Audi spare parts across South Africa and Africa including: Zimbabwe, Namibia, Swaziland, Angola, Lesotho, Swaziland and Botswana. Only trusted couriers are used.
Sell Your Audi Q7 For Parts!
Our Suppliers buy non-runners or accident damaged Audi's and sell them for parts. They will consider all vehicle types no matter how bad the damage. Contact us today should you wish to get cash for your car.
You Are In Safe Hands!
We have hand picked only the best junk yards who have a history of success as a result from their dedication that their team place on supplying the correct parts and services at the best prices.
Audi's Stripping For Spares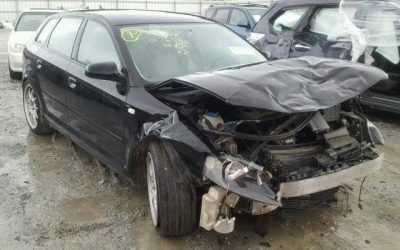 Now stripping a 2008 Audi A3 2.0. Contact us for any part enquiries. Complete Engine Gearbox Suspension Parts Lock Set: CAS, Key, Computer Box Radiator Set: Radiator Fan, Radiator AC Condencer, Intercooler,Heat Exchanger, Water Pipes Interior Parts: Dashboard, Central...
Past Customer Queries
Date

Customer Name

Model

Engine

VIN Number

Requirements

2022-06-15 20:01:31 +00:00

Esaia

Q7

4.2

WAUZZZ4L97D065466

Bose Amp 4L0035223D

2022-06-14 13:06:49 +00:00

Tshepo

Q7

8 cylinder

Wauzzz4l77d040520

Asap

2022-06-02 08:06:05 +00:00

STephan

Q7

3.0

WAUZZZ4L4BD020735

looking for an altenator
059 903 018 E

2022-06-01 12:10:31 +00:00

Gavilan Naidoo

Q7

3.0T

WAUZZZ4L0CDCD011144

Full Engine

2022-06-01 08:21:44 +00:00

Charlie Huang

Q7

3.0 tdi

WAUZZ4L0FD001993

Looking DPF secondhand quote

2022-05-26 13:24:05 +00:00

Janita Jackson

Q7

3.0 V6

WAUZZZ4LXBD009142

Need a wiper control module

2022-05-21 16:04:47 +00:00

Mattheus

Q7

3.0 tdi

Hi
I am looking for lower control arms for audi q7 2008 3.0 tdi

2022-05-21 13:50:00 +00:00

Sasha

Q7

3.0

11111

All left side suspension
Front and back

2022-05-17 12:04:46 +00:00

Philip Nel

Q7

3.0

WAUZZZ4L3BD018541

Left hand size front wiper arm

2022-05-11 06:44:08 +00:00

NS

Q7

3

WAUZZZ4L37D063339

Looking for the following
ABS Pump and Module
Speaker which fits inside the dashboard


2022-05-08 07:41:59 +00:00

JJ Apollus

Q7

3.0ytdi

WAUZZZ4L78D005770

2007 Audi Q7 3.0tdi Front Shocks

2022-05-07 11:17:56 +00:00

Sasha

Q7

3.0

11111

All suspension parts

2022-05-04 21:03:59 +00:00

Waleed

Q7

3.0 TDI

WAUZZZ4L4BD038698

Hi,

I am looking for left side mirror unit for the 2011 Audi Q7.

2022-05-04 14:30:08 +00:00

Francois Pienaar

Q7

3.0

Hi there, I'm looking for the center console silver plate on the Q7 3.0 2016 model please.

2022-05-04 07:28:10 +00:00

Gerhard Botha

Q7

3 tdi

WAUZZZ4L4ED023798

Need an exhaust manifold on the right hand side bank if you stand in front of the vehicle.

2022-05-04 07:28:09 +00:00

Gerhard Botha

Q7

3 tdi

WAUZZZ4L4ED023798

Need an exhaust manifold on the right hand side bank if you stand in front of the vehicle.

2022-05-02 15:53:39 +00:00

David Modiba

Q7

3.0 TDI

Left/passenger side mirror

2022-05-02 10:34:20 +00:00

Tony

Q7

3.0 tdi

WAUZZZ4L6DD019802

Looking for inlet manifold and 4 way water valve with hoses located under manifold just in front of the turbo. I can send a photo if required.

2022-05-02 10:34:19 +00:00

Tony

Q7

3.0 tdi

WAUZZZ4L6DD019802

Looking for inlet manifold and 4 way water valve with hoses located under manifold just in front of the turbo. I can send a photo if required.

2022-05-02 10:34:16 +00:00

Tony

Q7

3.0 tdi

WAUZZZ4L6DD019802

Looking for inlet manifold and 4 way water valve with hoses located under manifold just in front of the turbo. I can send a photo if required.

2022-05-02 09:21:06 +00:00

Sumari Wolvaardt

Q7

3.0

WAUZZZ4L6DD019802

Looking for a intake manifold 059129711CF and another part 059121671B

2022-04-26 06:21:50 +00:00

James

Q7

3.0

WAUZZZ4L78D069081

I am looking for Front and rear air shocks, lower plate and lower moulding for front bumper, and right rear bumper light

2022-04-25 13:40:43 +00:00

Trust Muzondo

Q7

4.2

wauzzz4L28DO55931

AirCon pump required same as 3.0D

2022-04-21 15:44:30 +00:00

Etienne

Q7

3tdi quattro sport

need exhaust manifolds prices and availibility

2022-04-20 10:40:49 +00:00

Guillaume de Rosnay

Q7

4.2 TDi V8 Diesel

WAUZZZ4L4BD006088

HI I am looking for a front left LED Indicator for a 2010 Audi Q7

2022-04-20 10:10:13 +00:00

FRANCOIS

Q7

3.0 TFSI

WAUZZZ4L3CD039021

I need the passenger side wiper

2022-04-09 00:32:48 +00:00

Dani

Q7

Hello. Do you by chance have a Center Console Armrest Right in black? Thank you.

2022-04-08 13:35:11 +00:00

Sello

Q7

3.0 TDI

WAUZZZ4L2AD013426

Hi

I need a oil filter bracket for the Q7 model mentioned above.
Part No: 059 115 397 AJ

Please advise if you have available (second hand).

Regards
Sello

2022-04-08 06:18:31 +00:00

Werner

Q7

30 tdi

111

Need driver side wiper arm

2022-04-06 20:53:53 +00:00

Fanie Scheffers

Q7

3.0 TDI V6

WAUZZZ4L2FD002644

Looking for a diesel injector return line/ OEM part no. 059130218AF

2022-03-31 22:27:12 +00:00

Mohammed aadil sindhi

Q7

3.0liter tdi

WAUZZZ4M6GD057303

I need the rear shocks .the oe part number is
4M0616031AE for the rear shocks. Please check availability and qoute. Thanks

2022-03-22 06:51:39 +00:00

Francois

Q7

3L TDI

WAUZZZ4L8BD006255

Good Morning
We need about 19 parts for Silver Audi Q7.
Can you assist?
Thanks

2022-03-19 14:51:16 +00:00

Phineas Makola

Q7

3.0

WAUZZZ4L7ED035430

Mirrors

2022-03-19 08:37:01 +00:00

Gavin Sebia

Q7

3lr

WAUZZZ4L68D007378

Looking for a complete enjin

2022-03-18 11:53:54 +00:00

Stephen Michael Evans

Q7

v6 diesel

complete engine

2022-03-18 06:17:09 +00:00

Francois Blaauw

Q7

3.0

wauzzz4l8bd006255

q7 silver parts pls

2022-03-18 06:16:12 +00:00

Francois Blaauw

Q7

3.0

wauzzz4l8bd006255

Silver q7 parts

2022-03-14 11:17:18 +00:00

Jiehann

Q7

4.2

Good day, do you have a air intake manifold gasket, set of 2... and what is your price.

2022-03-08 14:58:47 +00:00

Garth van Vreden

Q7

3.0TDI

WAUZZZ4L5BD002566

looking for a cluster and lock set

2022-02-28 09:38:28 +00:00

Shaun

Q7

4.2L TDI

WAUZZZ4L58D049704

Looking for:
1 x replacement battery
1 x bonnet release lever bracket mount

2022-02-23 17:27:54 +00:00

Laston Maseko

Q7

4.2

WAUZZZ4L27DO39596

Need the following:
1.Front Bumber
2.Head Lamps
3.rear bumber light

2022-02-23 11:37:56 +00:00

RAUL

Q7

4.2 twin turbo

WAUZZZ4L38D057008

PRICE AND AVAILABLE ---
THROTTLE BODIES

2022-02-18 03:37:26 +00:00

Frank

Q7

4.2

Looking for passenger pressure fuel pump

2022-02-17 09:14:30 +00:00

Bauchanan

Q7

3.0 tdi

Wauzzz4l99d0022359

Transmission fluid and filter,gasket,left lower control arm ball joint and upper control arm ,right lower control arm ball joint

2022-02-12 10:41:35 +00:00

Thomas

Q7

3.6

WA1AY74L3D043500

Hi am looking for a complete engine Q7 3.6 2007 model v6


2022-02-11 06:36:56 +00:00

Mohammed aadil sindhi

Q7

3.0liter tdi

WAUZZZ4M6GD057303

2016 audi Q7 3.0tdi
Vin no.WAUZZZ4M6GD057303
ENG.NO.CVM007118 4M0615301AS brake discs
4M0615121AB wire
N91147601 bolt
4M0698151BK brake linings
4M0698231A plate
4M0616031AE shocks
N10402904 nut
N91236401 bolt
N91222501 bolt

2022-02-08 11:43:09 +00:00

Poul Agertoft

Q7

Hi Im looking for some grey / black floormats for Q7 - 2009 and A4 - 2003. I need one back light for Q7 - 2009 too

2022-02-07 13:43:59 +00:00

Unathi

Q7

4.2L

WAUZZZ4L27D027173

Please check for me if you have a gearbox for the Audi Q7 4.2L 2007 model in stock. Part Number 09D300037S

The engine number is BAR016264 and VIN number WAUZZZ4L27D027173


2022-02-04 11:57:10 +00:00

Ahmed Dagag

Q7

3

Good Day
I am looking for Parking brake cable and wipers arm front and back and windscreen

2022-02-04 06:17:09 +00:00

Ted

Q7

3.0 Diesel

WAUZZZ4L7DD024426

am looking for a complete engine with all accessories please from Zambia but i have proxies who can come and get it for me.
details are 2013 Audi Q7 3.0 TDI,4LB.
Engine code:CRCA 180kw/245HP

2022-02-01 14:52:04 +00:00

mohammad

Q7

3.0

wauzzz4migd022653

hello,
i am looking ECU,06E 907 425

2022-01-31 15:31:48 +00:00

Godfrey

Q7

3.0TDI

WAUZZZ4L8DD003035

I am looking for a Left hand Shock Strut Assembly for Audi Q7

2022-01-28 08:37:35 +00:00

Jacky

Q7

3.0

I am looking for Diesel injectors for a 2013 Audi Q7 CRC ENGINE CODE.

2022-01-26 07:40:58 +00:00

James Jansen van Rensburg

Q7

3.0 TDI

WAUZZZ4L58D047225

HI I am looking for the front brake sensors please.

2022-01-22 18:29:01 +00:00

Emmanuel

Q7

4.2 V8 TFSI

wauzzz4l98d048068

q7 black rear wiper


2022-01-17 12:49:26 +00:00

BHEKI GAMEDZE

Q7

3.0

WAUZZZ4L8CD01521

I am looking for the following used parts for a 2012 AUDI Q7 3.O TDI QUATTRO TIP.:

1. Both left and right front mirrors (complete).
2. Right front headlight (complete).
3. Complete front grille and fender.
4. Windshield.
5. Rear fender (complete)
6. Rear fender tail lights
7. Rear left door "fender"

2022-01-13 17:45:47 +00:00

Zanele

Q7

3lt

WAUZZZ4L87D026111

I am looking for alternator. And right small grill

2022-01-13 17:45:45 +00:00

Zanele

Q7

3lt

WAUZZZ4L87D026111

I am looking for alternator. And right small grill

2021-12-29 19:06:46 +00:00

Obymag

Q7

4.2

I'm looking for a complete steering rack for a 2019/20 Audi Q7.

2021-12-27 19:15:25 +00:00

Karl

Q7

3.0

Looking for an engine ECU for my car. Part number is 4L0 910 401 N. I can clone my old one with hardware I have.

2021-12-23 12:03:22 +00:00

Rodney

Q7

3.0

WAUZZZ4L3BD01249

Require High Pressure Diesel Pump P/N 059 130 755 BG

2021-12-21 18:24:20 +00:00

Moeketsi

Q7

3.0 CRC

WAUZZZ4L4ED013126

Hi
I'm looking for an Audi Q7 TDI CRC 2013 model engine please, can you help with a qoute if you have.
Tnx

2021-12-21 16:57:50 +00:00

Moeketsi

Q7

3.0 CRC

WAUZZZ4L4ED013126

Looking for a price of an engin for the above mentioned vehicle please.
Regards

2021-12-21 16:57:47 +00:00

Moeketsi

Q7

3.0 CRC

WAUZZZ4L4ED013126

Looking for a price of an engin for the above mentioned vehicle please.
Regards

2021-12-19 04:43:13 +00:00

Louis Pinto

Q7

3.0 TDI

WAUZZZ4L8CD035806

Looking for Wiper blades and Boot shocks

2021-12-11 08:59:24 +00:00

Mnoneleli Bongoza

Q7

3.0 TDI Quattro Steptronic

WauZzz4L9DD027974

Hi I'm looking for the complete lock set for the
Audi Q7


2021-12-09 09:59:26 +00:00

wayne

Q7

WAUZZZ4M1GD016268

looking for Q7 rear wiper arm and wiper
looking for right rear bumper light

2021-12-08 10:20:36 +00:00

Jonathan George

Q7

3.0TFSI

WAUZZZ4L9CD003687

LOOKING FOR TIMING CHAIN TENSIONER FOR VEHICLE. PART NUMBER AS GIVEN BY AUDI IS EIITHER M V 06E 109 218 AP OR M V 06E 109 217 AM

2021-12-07 10:49:39 +00:00

Gerhard

Q7

3.0 l TDI

WAUZZZ4L9ED019777

One piston

2021-12-02 08:12:04 +00:00

George

Q7

3

WAUZZZ4L3DD029624

Water return line and profile gaskets prices

2021-11-30 10:38:25 +00:00

Julian Van der Watt

Q7

4.2 TDI

WAUZZZ4L9BD023999

Looking for Propshaft

2021-11-28 08:13:59 +00:00

Bruno

Q7

3.0

WAUZZZ4L7CD009648

Full set of injectors

2021-11-25 17:38:16 +00:00

Sheperd

Q7

3,6

WAUZZZ4L28D41110

Looking for foglight and foglight grill 2008 q7 sline

2021-11-25 14:00:26 +00:00

Albert

Q7

3.0 TFSI

WAUZZZ4L8CD033327

looking for Audi Q7 4L MMI 3G operating unit 4L0919611

2021-11-24 13:47:36 +00:00

THYS

Q7

3.0

WAUZZZ4L3CD034983

LOOKING FOR RB DOOR, BUMPER SPOILER, DRIVER AND PASSENGER SEAT BELT MECHANISMS AND BELTS

2021-11-23 20:20:16 +00:00

Benito Roberto Varrie

Q7

4.2 FSI

Require complete steering rack for above vehicle


2021-11-23 14:18:08 +00:00

warren

Q7

3.0

Right side tailgate LED light
Right side LED number plate light

2021-11-21 08:31:46 +00:00

Connie

Q7

I want the rear reflectors for Q7 2008 model

2021-11-19 04:15:54 +00:00

Morley

Q7

V6 3.0 L TDI

I need a head lamp for the drivers side

2021-11-15 09:19:51 +00:00

Simon

Q7

V6 diesel

Under splash tray

2021-11-10 13:30:37 +00:00

Martin

Q7

3,0

I need a passenger side wiper arm with cover

2021-11-05 11:16:44 +00:00

Tony

Q7

3.0 tdi

N/a

High pressure fuel pump

Audi Q7

2013

3.0 TDI

2021-11-03 19:14:42 +00:00

Eugene Mare

Q7

4.2 v8 tdi

Need a good second hand motor

2021-10-26 18:30:28 +00:00

Pheello Godfrey Thekiso

Q7

3.0TDI

WAUZZZ4L8DD003035

Guys i am looking for a left Indicator LED for Audi Q7 3.0TDI

2021-10-26 10:33:01 +00:00

GREG

Q7

JI, IM LOOKING FOR 2018-2019 Q7 FRONT SPARES AND AIRBAGS

THX

GREG

2021-10-24 20:23:39 +00:00

SIRAJ

Q7

3liter

4L9CD037733

Dear Sir/Madam

URGENT PARTS NEEDED: for AUDI Q7, 2012 Model, 3 liters TDI, Diesel, automatic.
VIN# WAUZZZ4L9CD031733
Left sided Mirror and left front door

Contact :
Siraj :Whatsapp/imo/cell : 0849605812
Islan.siraj@yahoo.com or tarjee1980@gmail.com


2021-10-18 17:25:27 +00:00

Yuben Naidoo

Q7

3.0 TDi

WAUZZZ4L1ED008904

I need the missing cover under the right LED indicator for the S Line model. Please can I get a WhatsApp number to send the picture

2021-10-14 19:48:35 +00:00

Sakaria

Q7

2290

WAUZZZ4L47D084409

I'm looking for Lockset

2021-10-07 09:26:51 +00:00

Jonathan

Q7

4.2

WAUZZZ4L19D031623

Looking for PCV pipe and adaptor part number 079133424T

2021-10-06 11:30:40 +00:00

Liesbet

Q7

We are desperately looking for a part
Want to phone and speak to someone please

2021-10-04 09:20:25 +00:00

Philip Wincott

Q7

3L

WAUZZZ4L2ED022259

Left rear wheel speed sensor required
Price & Delivery Please Regards, Philip

2021-10-01 05:02:58 +00:00

Deenadayalan Govender

Q7

3.0 Tdi v6

WAUZZZ4LOED003094

Looking for turbo control module


2021-09-30 12:57:45 +00:00

Mike Cheek

Q7

3 TDI

UZZZ4L3ED024456

Hi, I'm looking for a MMI Control Unit. The Audi part number is V4L2 035 764G.
Regards,
Mike

2021-09-28 05:32:46 +00:00

Johan

Q7

3l

WAUZZZ4L0CD040871

Urgently looking for a recon Q7 engine

2021-09-27 14:23:48 +00:00

Isack

Q7

I need a rim for audi Q7 size 20

2021-09-27 12:41:55 +00:00

RICHENDA Ali

Q7

3lt

WAUZZZ4L9AD018610

I need a left hand side door handle for the inside and a turbo

2021-09-23 10:49:13 +00:00

Namadzavho

Q7

3.0

WAUZZZ4L4ED022201

I am looking for a water pump

2021-09-22 10:22:55 +00:00

Anele

Q7

3 litre

WAUZZZ4L87D054796

I need a bonnet

2021-09-20 07:28:11 +00:00

Merisca

Q7

WAUZZZ4L69D007172

Looking for the interior mirror

2021-09-18 20:18:57 +00:00

batsirai chiputura

Q7

3.0L

WAUZZZ4L8DD020496

LOOKING FOT A SUMP COVER

2021-09-16 12:26:09 +00:00

Sulanji Siwale

Q7

3L

WAUZZZ4L0CD01114

Need the following used parts:
(1) Oil Pump
(2) Starter Motor
(3) Engine Bearings
(4) Crank Shaft

The following Audi models (petrol) also have the same engine:

A8 (2013-2016)
A7 (2011-2015)
A6, C5 (2009-2015
Q5 (2013-2017)
S5 (2010-2015)
S4 (2010-2015)
SQ5 (2015-2017)


2021-09-15 11:46:35 +00:00

alister Plaatjies

Q7

3.0

WAUZZZ4M9GD017099

Need complete engine

2021-09-15 07:35:57 +00:00

Malcolm

Q7

3.0 TDI

WAUZZZ4L17D032137

I am urgently looking for a Turbo for the above mentioned vehcile

2021-09-13 18:30:56 +00:00

michael

Q7

3 L diesel

do you have 20 or 21 inch rims to fit?130/5 PCD
thanx

2021-09-13 12:11:24 +00:00

Ashley Kretzmann

Q7

3l diesel

WAUZZZ4L98D004278

Need-
Torque converter, ATF, Sump gasket. sif/pick up,gearbox harness-inner , torque converter seal

2021-09-11 15:54:27 +00:00

Rafeeq Kahaar

Q7

3.0 tdi

I am looking for a aircon blower motor can you please advise if you have stock

2021-09-10 09:37:11 +00:00

Christine

Q7

WAUZZZ4L7CD002456

Looking for complete engine for Audi Q7

2021-09-06 17:33:19 +00:00

Bauchanan Abdull

Q7

3.0 tdi

Looking for front wheel bearing ,left side wipper,right side bumper tail light and tow bar cover

2021-08-31 07:32:49 +00:00

Henry Botha

Q7

3l Diesel

WAUZZZ4L87D030112

Passenger side wiper arm

2021-08-30 19:51:54 +00:00

Blessing

Q7

3.0

Looking for rear left bumper light

2021-08-26 06:45:36 +00:00

Gert Delport

Q7

4.2

wauzzz4l3dd035133

Looking for 18-inch rims for the Q7

2021-08-23 08:30:12 +00:00

Hendrik

Q7

3.0 tdi

Looking for a towbar for audi q7 2012

2021-08-23 08:30:11 +00:00

Hendrik

Q7

3.0 tdi

Looking for a towbar for audi q7 2012

2021-08-19 13:28:50 +00:00

Mohammed Iqbal Mia

Q7

3.0 TDI

Looking for grey luggage cover

2021-08-17 12:02:30 +00:00

Harry

Q7

4.2 Tdi V8

WAUZZZ4L5DD021976

Complete power steering pump

2021-08-15 11:07:19 +00:00

mercy

Q7

3

q7 front right side door glass panel replacement

2021-08-15 09:58:26 +00:00

Michelle Wilson

Q7

3.0L diesel 2013

Hi I'm looking for the 2013 Q7 back bumber towbar cover that fits under the bumber to cover the towbar hatch. If you have one please supply me with the price. Thanx

2021-08-12 16:14:14 +00:00

Vuyisile Wildin

Q7

2L

WAUZZZ4L5AD015851

I am looking for wipers control unit for Audi Q7 on the left side

And radio control unit

2021-08-10 21:42:38 +00:00

Marotholi Khali

Q7

3 litres

WAUZZZ4L7AD004639

I am looking for a computer box of the Audi Q7 3 litres as mentioned above.

2021-08-07 05:00:15 +00:00

Barclay A H Hoar

Q7

4.2

1 x 18inch wheel to use as a spare

2021-08-03 18:46:31 +00:00

Theunis

Q7

3.0 tdi

Looking for

Heater Blower with Cage,
High Pressure Feul Pump,

for 2007 Audi Q7 3.0 Tdi please

2021-08-03 14:29:00 +00:00

VINCENT TADY

Q7

am looking for a audi Q7 gear box

2021-08-03 13:46:07 +00:00

Qhawe

Q7

3 Litre

WAUZZZ4L5BD019321

The car is not close so I am not sure of the year of manufacture

2021-08-03 05:47:12 +00:00

Bennie

Q7

3.0

Need complete left side mirror

2021-07-27 12:38:32 +00:00

Karl Janovsky

Q7

3.0

WAUZZZ4L0ED0005329

Hi
Do you maybe have a front right hand indicator light for Audi Q7 2013

2021-07-27 12:13:33 +00:00

Yamikani

Q7

Looking for Q7. Rim 21"

2021-07-26 08:14:42 +00:00

Stephen

Q7

3.0

Looking for the front door speakers

2021-07-23 17:32:03 +00:00

Stephan Kirschstein

Q7

4.2

Hi, I need a left wiper arm
Do you have stock?

2021-07-23 12:05:51 +00:00

MATSIKANE

Q7

3.o

WAUZZZ4L9ED020511

I need a battery

2021-07-23 12:05:50 +00:00

MATSIKANE

Q7

3.o

WAUZZZ4L9ED020511

I need a battery

2021-07-21 15:40:47 +00:00

Vossie

Q7

Looking for front head light for an Audi Q7 2012 model, original, not polished please

2021-07-20 12:45:09 +00:00

Ian

Q7

3.0 v6 tdi

Wauzzz4l6cd035786

I'm looking for a oil filter, thermostart housing for an audi q7 3.0 v6 tdi

2021-07-15 08:11:11 +00:00

Rodger

Q7

3.0

Looking for upper and lower control arms

2021-07-14 10:49:30 +00:00

Leigh-Anne

Q7

3.0

Looking for an injector

2021-07-11 03:01:04 +00:00

Mpho

Q7

4.2 FSI (S5)

WAUZZZ4L47D094339

Need: Intake Manifold Actuator (PBT-GF30) (PIERBURG APG U07T033/0088)

2021-07-08 14:51:57 +00:00

Adnaan

Q7

Wauzzz4l7cd037319

Audi Q7 passenger side wiper arm

2021-07-07 08:56:46 +00:00

BOESMAN PETRUS NGOZO

Q7

4.2

WAUZZZ4L4DD032029

Engine splash tray.
Front bumper spoiler
Grill S/HCpl
Petrol Cap release

2021-07-04 21:57:12 +00:00

Issa Ganda

Q7

3.0L

WAUZZZ4L29D023823

DPF
INTAKE MANIFOLD RUNNER
EGR VALVES AND SENSORS
ABS PUMP
PAIR OF SIDESTEPS RUNNING BOARD IN CHROME
PAIR OF EXHAUST PIPE TRIM IN CHROME
PLEASE SEND QUOTE


2021-06-29 15:46:31 +00:00

Maimbo Silimi

Q7

3000

WAUZZZ4L5BD013955

Need this engine or another type but compatible

2021-06-28 21:08:14 +00:00

BOESMAN PETRUS NGOZO

Q7

4.2

I need underneath engine cover and front grill for Q7 4.2 2013 model

2021-06-27 23:16:41 +00:00

Peter Mashumba

Q7

4.2L FSI

WAUZZZ4LX7D027020

Looking for ECM

2021-06-27 19:55:29 +00:00

Andries

Q7

3000

WAUZZZ4L37D098303

Looking for passengers side wiper and blades, as well as blades for rear window

2021-06-23 12:56:18 +00:00

Reg

Q7

3 diesel

Need manifold flap motor

2021-06-11 09:34:10 +00:00

Cecilia Laubscher

Q7

Looking for a good second hand gear box car at mechanic not sure of the other details

2021-06-11 09:34:08 +00:00

Cecilia Laubscher

Q7

Looking for a good second hand gear box car at mechanic not sure of the other details

2021-06-03 12:36:43 +00:00

trust muzondo

Q7

4.2

wiper motor

2021-06-01 15:13:19 +00:00

George

Q7

3

WAUZZZ4L3DD029624

I need a set of dipped light bulbs.

2021-06-01 12:07:42 +00:00

Gawie Reyneke

Q7

3 LT

wauzzz4l78d050577

looking on a prive for a complete steering and powersteering pump
regards
gawie

2021-05-31 13:39:05 +00:00

BONITA

Q7

3.0 TDI

WAUZZZ4L9DD028770

LR LOWER DOOR BEADING ( PAINTABLE)

2021-05-31 11:42:00 +00:00

Shaun Rademeyer

Q7

3.0TDI

DISKS AND PADS

2021-05-31 11:41:26 +00:00

Shaun Rademeyer

Q7

Disks and pads

2021-05-27 17:13:18 +00:00

Azwianewi Nevhufumba

Q7

I urgently looking for left front fender
And left front Door

2021-05-27 17:07:47 +00:00

Azwianewi Nevhufumba

Q7

3.0 V6

Left front door
Left front fender

2021-05-27 08:59:00 +00:00

Shalli Samson Ben-Elungu

Q7

V6, 3.0L

Good dayI am looking for an engine

2021-05-25 19:55:19 +00:00

Nico

Q7

Hi
I am in need of the following on a 2019 Audi Q7?:

Tailgate Inner Trim Panel -
(OEM: 4M0867973B 4PK)

2021-05-25 11:53:18 +00:00

James

Q7

3.0

WAUZZZ4L58D047225

Good Day

Im looking for two part for my Audi Q7 2008.

Gass Fill Strut thats used to hold the boot open.
And right turn signal, the one that fits in th mirror.

Thank you
James

2021-05-24 10:27:56 +00:00

Mususeni Mumba

Q7

3.0

WA3ZZZ4LXBD028161

I am urgently looking for a vacuum pump WABCO 91403000130 for Audi Q7

2021-05-23 19:33:07 +00:00

Thomas

Q7

3.0

I should like catalytic converter for a 3.0tdi q7 s line 2007

2021-05-22 18:40:18 +00:00

Wayne

Q7

3.0TDI

I am looking for the matrix headlights

2021-05-17 13:16:16 +00:00

ROSS

Q7

Q7

WAUZZZ4L6CD039904

RIGHT SIDE DRIVERS MIRROR

2021-05-17 11:27:12 +00:00

TONY

Q7

WAUZZZ4L6CD039904

RIGHT HAND DRIVERS MIRROR SET WHITE

2021-05-12 16:20:05 +00:00

Roy Naidoo

Q7

4.2 TDi V8

1

2021-05-10 09:48:08 +00:00

ali

Q7

3.0 tdi

wauzzz4l87d080122

looking for high pressure diesel feul pump

2021-05-05 16:44:13 +00:00

Andreas

Q7

3.0

WAUZZZ4L1BD039825

Rear propshaft

2021-05-04 18:33:31 +00:00

Vvk

Q7

3.6

WAUZZZ4L48D016161

Gearbox

2021-04-30 13:23:11 +00:00

Jonathan

Q7

4.2

WAUZZZ4L19D031623

looking for four centre wheels covers (caps)

2021-04-30 09:10:27 +00:00

Thabo

Q7

3.0 TDI Quattro

WAUZZZ4L0BD031098

I need a front prop shaft with front diff flange in front and c.v. Type joint at rear.

2021-04-29 08:42:29 +00:00

Mpho Ramaano

Q7

3.0 Quattro tiptronic

WAUZZZ4M1GD041901

Front bumper, Bumper spoiler, spoiler cover (painted), bumper foam, R/H Underbody cover,

2021-04-29 07:10:53 +00:00

Siviwe Takane

Q7

3.0 TDI V6

WAUZZZ4L97D081781

Hi

I'm looking for coolant bottle

2021-04-28 14:02:07 +00:00

NKOSINATHI

Q7

3.0 TDI

WAUZZZ4L0CD027392

oil cooler, water pump, cooler, cover,

2021-04-26 19:52:55 +00:00

Heinrich Moller

Q7

3 liter

Looking for Lifter pump for Audi Q7 2009/2010 model 3 liter Diesel

2021-04-26 19:17:55 +00:00

Wimpie Strauss

Q7

3.0

Left intake manifold with flap motor complete

2021-04-22 18:40:24 +00:00

PHILLIP

Q7

4.2

WAUZZZ4L27D041025

ENGINE V8 4.2L BAR

2021-04-22 11:48:07 +00:00

Andre Mostert

Q7

3.0tdi

WAUZZZ4L48D006200

Looking for Mirror Control Switch on Driver Side.

2021-04-21 10:09:36 +00:00

Kieron

Q7

3.0TDI

wauzzz4l4dd022875

hi.

I am looking for the following:
- 1 4HO-121-671-d Valve
- 2 000-979-940 Connector
- 1 8K0-973-702 Housing
- 1 000-979-025-EA wires

thanks
Kieron

2021-04-20 15:40:00 +00:00

ZWELI

Q7

3.0

WAUZZZ4L48D005872

Hi.
I'm looking for rear windscreen and fuel flow retur pipe.

2021-04-19 09:18:10 +00:00

Christiaan

Q7

3L V6 Tdi

Wauzzz4l5dd011738

Urgently in need for a Bosch altenator pirate part with no:
VW AG
059903018k
14v180a
Bon 34/12
0121715080 015 Bosch


2021-04-17 07:04:41 +00:00

Eric

Q7

3,0 tdi

Wauzzz4lx8d007352

Starter

2021-04-14 13:04:18 +00:00

Thabo Pebane

Q7

3.6

I am looking for Audi Q7 3.6L FSI V6 or Touareg CGRA

2021-04-13 13:58:01 +00:00

Carlos Ribeiro

Q7

Rear Wiper complete

2021-04-09 19:08:50 +00:00

Zolani Peter

Q7

4.2L

WAUZZZ4L87D088074

How much is an alternator if you have one thank you

2021-04-08 22:03:04 +00:00

Riaan Laubscher

Q7

3.0TDI

Looking for front right cover in front of headlight washer

2021-04-08 15:26:34 +00:00

Aubrey

Q7

3.0tdi

Wauzzz4l18d042183

I need a turbo charger and intake main fold motors

2021-04-05 06:55:08 +00:00

jithendra

Q7

3.6

Looking for ABS sensor

2021-03-28 05:16:52 +00:00

Debbie Morton

Q7

Wauzzz4l47d041771

Need price on the diesel fuel pipe please

2021-03-27 18:44:11 +00:00

Constantino

Q7

3.6

WAUZZZ4L87D047489

Quote ecm preferably plug and Play

2021-03-27 14:09:36 +00:00

Dudley James

Q7

3.5

Looking for driver's side exterior rearview mirror, silver. Mine's internal mechanisn is fine, external damage only.

2021-03-27 14:09:35 +00:00

Dudley James

Q7

3.5

Looking for driver's side exterior rearview mirror, silver. Mine's internal mechanisn is fine, external damage only.

2021-03-26 15:16:35 +00:00

Monica

Q7

3.0

Looking for Steering rack

2021-03-25 12:53:38 +00:00

Flip

Q7

3.0

WAUZZZ4L38D040239

Aircon compressor price

2021-03-18 13:04:03 +00:00

GABRIELLA

Q7

TDI QUOTRO

WAUZZZ4L270038500

Price on valve body for gearbox

2021-03-17 09:04:36 +00:00

Constantino

Q7

3.6

WAUZZZ4L87D047489

I need ecm for audi

2021-03-16 08:12:19 +00:00

Wilhelm

Q7

3.0

WAUZZZ4L39D002429

Inside rear view mirror and passenger door side mirror motor

2021-03-14 01:52:02 +00:00

Lulama

Q7

3.0

need cooler

2021-03-14 01:52:01 +00:00

Lulama

Q7

3.0

need cooler

2021-03-12 11:55:47 +00:00

Jay Singh

Q7

AUDI Q7 3.0 TDI

WAUZZZ4L5CD039960

Looking for RHS Fender on the Audi Q7 - 2012 model.

2021-03-08 19:54:50 +00:00

Pieter

Q7

3.0 tdi

Looking for toner cover at back to cover boot area from back seat to tail

2021-03-08 19:52:23 +00:00

Pieter

Q7

3.0 tdi

Looking for let front passengert loose carpet

2021-03-06 17:18:34 +00:00

Tee

Q7

3.0

Need Panoramic roof and
driver side back door
Lift side side mirror
3/4 glass lifts side
Let me now if u have


2021-03-04 09:36:01 +00:00

Godfrey

Q7

Bar

WAUZZZ4L17D026712

Quote me on new and second hand

2021-03-03 07:10:49 +00:00

Francois Willemse

Q7

3.0

Looking for dieselpump for 2013 q7

2021-03-01 18:18:20 +00:00

Filipe

Q7

3000

Wauzzz426edo22u8

Looking for turbocherger

2021-02-28 19:30:30 +00:00

Robert Skeyer

Q7

3.0 Tdi

WAUZZZ4L57D086461

Looking brake pads front ones

2021-02-25 07:52:33 +00:00

Samantha Shallcross

Q7

WAUZZZ4LX7D

Just need passenger wiper arm

2021-02-24 11:29:43 +00:00

Juan

Q7

3 TDI

WAUZZZ4L8BD021385

Looking for alternator urgently

2021-02-24 03:01:16 +00:00

Andile Kema

Q7

4.2 TDI

WAUZZZ4LX7D041399



Do you have an operating unit in stock



for an Audi Q7 3.TDIV 2007?



Part number 4L0 919 610 H77


Wim WAUZZZ4LX7D041399



Regards

Patrick Kema

2021-02-19 14:48:10 +00:00

Pieter

Q7

V12

WAUZZZ4L6AD004847

Looking for the following spares 1) Boot Lid at back from Seats to Back Window 2) Space Saver Inflatable Rim and Tire 3)Jack Holder which is part of Tool set, i.e. the bottom half 4) Pump holder as pump is lying loose in Spare wheel bin 5) Pin on top of Multifunctional nob at Gear Shifter

2021-02-19 10:28:51 +00:00

Juan

Q7

3TDI

Looking for altenator

2021-02-17 08:37:51 +00:00

Mario Matsinhe

Q7

4.2

I need complete engine

2021-02-14 08:43:43 +00:00

Mike Pienaar

Q7

3.0 TDI

WAUZZZ4L7BD020695

0c8919823 gearbox selection sensors

2021-02-14 08:41:22 +00:00

Mike Pienaar

Q7

3.0 TDI

WAUZZZ4L7BD020695

I'm look for a selector sensor (0C8919823) gearbox

2021-02-10 14:05:48 +00:00

Marius Joubert

Q7

4.2 TDI

Looking for 2 electrical front seats as well as the temperature control units front and back that is fitted with the heated seat option button

2021-02-07 20:48:00 +00:00

Ashley

Q7

3.6

Hi I'd like to know if you have any of these engines in stock, typically found in the Q7

2021-02-07 08:22:27 +00:00

ULRICH

Q7

3L V6 TDI

WAUZZZ4L49D000950

cost of engin please

2021-02-06 12:10:17 +00:00

Joseph motholo

Q7

V8

Wauzzz4l57d049121

I am looking for pvc valve for q7
Greank breathing pipe for Q7 and price all how much

2021-02-05 19:11:51 +00:00

Markus van der westhuizen

Q7

3.0

Front Blower Motor for A/C & Heater

2021-02-02 15:35:11 +00:00

Cornwell Madiye

Q7

3.6

WAUZZZ4L89D007528

LOOKING FOR TIMING KIT

2021-02-01 20:05:27 +00:00

Tee

Q7

3.0

Need
Right side back door
Panoramic roof
Both side mirror
Radiator
Front bumper sensor


2021-02-01 15:41:37 +00:00

Bryan Arumugam

Q7

3L V6 Diesel

I am looking for a left windscreen wiper arm please.

2021-02-01 11:07:33 +00:00

Stephan Kirschstein

Q7

4.2

WAUZZZ4L47D047618

looking for two pistons (STD) for right bank

2021-01-29 07:14:04 +00:00

Thabo

Q7

Tdi 30

Is it available

2021-01-28 08:28:45 +00:00

Chico

Q7

4.2 diesel

Wauzzz4l5bd036569

Right rear shock

2021-01-28 05:07:57 +00:00

Jaco Oberholzer

Q7

3.0Tdi

WAUZZZ4M9GD023064

Hi, I am looking for the RH and LH head lights please.

2021-01-26 11:41:11 +00:00

Tee

Q7

3.0

Need right side back door
panoramic roof



2021-01-25 16:52:18 +00:00

Robert Skeyer

Q7

3.0tdi

WAUZZZ4L57D086461

Looking for Runnerboards with price

2021-01-24 07:35:21 +00:00

Andrew

Q7

3.6

Looking for a piston for an Audi Q7 3.6 BHK engine


2021-01-23 05:36:24 +00:00

Muhammed Cassim

Q7

4.2

Tow bar cover
And under carriage cover

2021-01-21 09:00:09 +00:00

LIZZY

Q7

WAUZZZ4L38D041357

steering rag for audi q7

2021-01-16 10:17:21 +00:00

Eugene Sigwavhulimu

Q7

3.0 litre Tdi

WAUZZZ4L4CD036967

I need injector (s) for Audi Q7 3.0 TDI Auto. 2012 model

Eugene 082 220 3532

2021-01-15 12:00:10 +00:00

Jenna Mullins

Q7

VUG

WAUZZZ4L48D046647

We are looking for a high-Pressure power steering pipe, from the power steering pump to the power steering rack.

2021-01-11 16:05:08 +00:00

Malusi Mgidlana

Q7

3 litre V6 quattro diesel

WAUZZZ4L7BD016940

I am in need of diesel particulate filter please help me used or new

2021-01-11 13:52:03 +00:00

raees

Q7

3.0tdi

hi looking for a 2011 audi q7 parcel tray (sits in the boot)

2021-01-08 07:26:48 +00:00

Theo Bongoza

Q7

3.0 TDI Quattro Steptronic

WAUZZZ4L9DD027974

I'm looking for the rear CV joints for the AUDI Q7 2013 MODEL

2021-01-07 07:22:31 +00:00

Ally

Q7

4.2 quatro

Hello i need front and rear air suspension for the q7 quatro 4.2 2008 model

2021-01-06 08:56:30 +00:00

Dean Mwepu

Q7

3.6l

Wauzzz4l88d039068

I need a computer box..

2021-01-06 07:09:41 +00:00

Bilal

Q7

3.0tdi

i am looking for an alternator for Q7 3.0tdi bug motor

2021-01-05 07:38:35 +00:00

Ag

Q7

3.0L

WAUZZZ4L97D030281

Require an ECU

2020-12-28 09:02:47 +00:00

David

Q7

WAUZZZ4L6DD029701

4L0945093

2020-12-28 07:25:27 +00:00

Matheus

Q7

3

WAUZZZ4L5B0010876

I need an inter cooler turbo for the right side, urgent

2020-12-27 13:05:58 +00:00

Cletus

Q7

3.0 TDi

WAUZZZ4L0CD038618

Kindly send me a price on the injectors for my car.

2020-12-23 21:27:47 +00:00

Ndiye

Q7

3.0L

Wheel bracket _ left

2020-12-23 11:33:52 +00:00

owen

Q7

3.0tdi

WAUZZZ4L97D30281

looking for ecu part number :4L0 907 401

2020-12-23 10:20:00 +00:00

Jacques

Q7

V6 tdi

Wauzzz4l7ed029305

Hi i am looking for a price on a aircon fan motor and filter please

2020-12-23 10:08:34 +00:00

ahmed shaikh

Q7

3000

REAR PLASTIC COVER OVER TOW HITCH

2020-12-18 08:48:14 +00:00

Sheldon

Q7

3 litre TDI

Intake manifold runner control
Intake manifold runner bank 2
Control circuit for turbocharger

2020-12-14 22:59:14 +00:00

Lucky

Q7

3.6

WAUZZZ42889D017993

Bonnet +shocks for it
Bonnet catcher
LHD HEAD LAMP
RADIATOR
AIRCON RADIATOR WITH PIPES
COMPLETE FAN
ENGINE DUST COVER
COMPLETE FRONT BUMPER WITH GRILL

2020-12-13 20:30:19 +00:00

MOEKETSI

Q7

4.2

WAUZZZ4L88D052886

2 control Arms
Wheel hub
Wheel bearing and wheel housing
all in left front wheel

2020-12-11 18:05:28 +00:00

Johan

Q7

3.0 tdi

wauzzz4l48d046647

Good Day
I'm looking for the following spares on my 2008 Audi Q7 3.0TDI
Left From Headlight
Front Ash Tray Cover (Wood)
Electric Tailgate latch unit
Injector

2020-12-11 04:43:27 +00:00

Andrew

Q7

3.6 fsi

Need 1 piston for a 3.6 fsi BHK engine.


2020-12-08 22:15:44 +00:00

UNATHI

Q7

4.2l

WAUZZZ4L22D027173

LOOKING FOR ENGINE TIMING SPROCKET

2020-12-08 14:52:48 +00:00

Teboho

Q7

4.2l V8 quattro

I need a complete water pump for Audi Q7 4.2l Quattro with thermostat.

2020-12-07 11:48:29 +00:00

VS BUTHELEZI

Q7

3l

WAUZZZ4L78D028854

Need oil pump and oil pressure switch for above vehicle

2020-12-05 08:56:57 +00:00

Seyed

Q7

3.0 TDI

WAAUZZZ416ADO33520

i Need Power Sterring Pump for my Car. do you have.

2020-12-04 16:06:17 +00:00

Glenn

Q7

3.0L diesel 2013

front left dashboard air vent

2020-11-30 09:37:15 +00:00

Jaco

Q7

3.0L

Wauzzz4L4cd044051

Would luke to know if you have injectors and how much for each. My cars have been taken out and been sent to get tested so dont know how many i need yet. Please help with price and make it good because injectors are very expensive and i am going to sell my car after its been fixed. To expensive to maintain

2020-11-27 14:01:17 +00:00

hamilton mbele

Q7

3 liter diesel quattro

wauzzz4l27d101899

need cluster instrument control

2020-11-27 14:00:01 +00:00

hamilton mbele

Q7

3 liter diesel quattro

wauzzz4l27d101899

need cluster instrument cluster control button picture uploaded

2020-11-20 19:01:47 +00:00

greg

Q7

3.0

need a propshaft for my Q7. Part 7L8521105A

2020-11-19 13:41:28 +00:00

Shane Ferreira

Q7

3000c

looking for front spares like radiators aircon intercooler on q7 2016 new shape.
Regards


2020-11-19 12:48:29 +00:00

Ebrahim

Q7

3L tdi

WAUZZZ4L28D008608

looking for a throttle body on this Audi

2020-11-16 14:24:26 +00:00

Clive Smith

Q7

3 Litre TDI

WAUZZZ4L6CD041748

Looking for a complete 2013 Audi Q7 Front Bumper

2020-11-15 19:45:34 +00:00

NYIKO

Q7

4.2

WAUZZZ4L87D083229

oil filtter

2020-11-10 09:33:56 +00:00

John Macdonald

Q7

3.0TDI

WAUZZZ4L69D002103

Looking for part number: 7L8612105P
(Brake Servo for my 2009 Q7)

2020-11-08 13:19:36 +00:00

Cobus

Q7

Petrol 4.2 L V8 (2007)

WAUZZZ4L47D067304

I am looking for a full & complete gasket set/kit.

2020-11-05 09:44:51 +00:00

Walter Bauermeister

Q7

3 tdi

WAUZZZ4L8BDO20186

Left front plastic grill below indicator.

2020-11-04 09:09:06 +00:00

PULE

Q7

4.2 fsi

WAUZZZ4L57D061124

I am looking for an Oil Cooler,original Floor mats and Front end Engine splash cover.Please give individual prices on theses items

2020-11-04 05:52:29 +00:00

Hlubi

Q7

3L

WAUZZZ4L27D026153

Can you please send me a quote for 2 front air shocks and all 4 general shocks

2020-11-02 17:57:50 +00:00

Tsepo

Q7

WAUZZZ4LOCD027845

Need Q7 2012 3L TDI engine injector

2020-11-02 17:52:19 +00:00

Tsepo

Q7

Need Engine injector for Q7 3L Tdi 2012

2020-11-02 14:33:18 +00:00

FRANCOIS

Q7

3.0 TFSI QUATRO

WAUZZZ4L7BD010779

Crankcase

2020-10-30 11:17:08 +00:00

MKHULULI

Q7

3.0d v6

WAUZZZ4L5FD005599

am looking for catalytic converter and one injector.

2020-10-23 15:21:07 +00:00

vincent

Q7

wauzzz4m5hd049047

price for a gearbox

2020-10-22 08:44:58 +00:00

Byron

Q7

Hi looking for a rear bumper towbar cover 2009 Audi Q7 please

2020-10-21 12:26:30 +00:00

JUSTIN TRUTER

Q7

3.0

I need a MMI (onboard computer) screen for an AUdi Q7 3.0 TDI Quattro (2012) please.

2020-10-18 21:44:19 +00:00

Lawrence Malinga

Q7

3.0

WAUZZZ4L8ED038563

I am looking for a 2015 Audi Q7 AC Heater Blower.

2020-10-12 09:37:09 +00:00

Neil

Q7

3.6

Looking for a 2nd hand import or local motor with guarantee. Pls phone Neil on 0711042100. Located in Goodwood

2020-10-07 07:05:21 +00:00

Theuns

Q7

3L Tdi

WAUZZZ4L07D030198

Require the left side wiper arm

2020-10-05 14:11:36 +00:00

SULANJI

Q7

3.0 Litre

WAUZZZ4L0CD011144

Required Used Supercharger / Compressor. PART# 06E-145-601-BC

2020-10-03 04:55:55 +00:00

Rudolph

Q7

3.0

WAUZZZ4L38D023635

Require a tail gate motor final gear. The gear with the splines

2020-10-01 07:50:19 +00:00

Petros

Q7

3.0 tdi

4l

Hi there, looking for left side/passenger side wiper arm. mechanism is fine just the complete arm. Also the Mmi control unit just next to the gear..

2020-10-01 07:08:03 +00:00

conrad botha

Q7

3l

Looking for a Rim and Tyre for a Q7

2020-09-29 07:55:39 +00:00

AMELIA

Q7

30TDI QUATTRO

WAUZZZ4L8CD037104

I AM LOOKING FOR A RIGHT SIDE FOG LAMP COVER FOR A AUDI Q7 2012. PLEASE ADVISE ON PRICE AND AVAILABILITY. MANY THANKS

2020-09-28 14:56:54 +00:00

Stephanus Fourie

Q7

OEM Part Number: 4L0807449E 4L0807450E,

2020-09-28 13:18:24 +00:00

Nenad

Q7

3.0tdi

WAUZZZ4L7FD004454

Audi Q7 2014 rear left
Light?

2020-09-23 07:07:11 +00:00

Stanley

Q7

WAUZZZ4LX90023083

Am looking for an oxygen sensor for that Q7 Petrol.

2020-09-22 15:27:12 +00:00

Josephine

Q7

4L

Looking for bumper and grill for Q7 2011 model

2020-09-21 12:27:39 +00:00

Franco

Q7

3.0

Wauzzz4l58d004388

Hi am looking for the buttons by your gear lever to control radio and stuff

2020-09-21 12:26:41 +00:00

Franco

Q7

3.0

Wauzzz4l58d004388

Hi looking for climate control pannel one you select temps and stuff

2020-09-21 12:25:01 +00:00

Franco

Q7

3.0

Wauzzz4l58d004388

Hi looking for passenger side wiper arm

2020-09-18 15:48:08 +00:00

Janine Breukes

Q7

WAUZZ4LX7D069235

Hi i would like to know how much a Audi Q7 front windscrean would be.

2020-09-18 06:25:49 +00:00

Raymond

Q7

3.00

WAUZZZ4L5DD027096

I'm looking for 3 fuel injectors

2020-09-17 14:08:45 +00:00

Liezel

Q7

3l

I need a Bonnet for a Audi Q7 2008 3l tdi quattro please?

2020-09-17 10:27:14 +00:00

Raymond

Q7

3.00

I'm looking for injectors
3.0 Q7 2013 crc

2020-09-16 13:01:38 +00:00

Saligh

Q7

WAUZZZ4LOCD036836

i NEED A JET FOR THIS VEHICLE.

2020-09-14 08:20:24 +00:00

Ahmad El Dik

Q7

v6

WAUAY94L48D001014

Oil Cooler + Hose+ D-ring + steering Oil

2020-09-12 08:45:24 +00:00

Gavin

Q7

Tow bar cover flap

2020-09-07 20:28:05 +00:00

David

Q7

3.0 TDi

Looking for a 4L0955275B audi part, left front headlight washer cover..

2020-09-06 01:09:24 +00:00

Sanele

Q7

3.0

WAUZZZ4L17D072914

I need new brake pad for Q7 2007 model,and a Temic control system tail light

2020-09-04 09:19:53 +00:00

Gary

Q7

3.0

2012

propshaft 7P0 .521.102.P

2020-09-03 21:12:19 +00:00

Tee

Q7

3.0 TDI

WAUZZZ4M2JD008638

Need full front spare
Bumper
2x light
Grille
Right side finder
Right side back door
Paronymic sunfoof
2x side mirror

2020-09-03 21:08:00 +00:00

Tee

Q7

3.0

Need full front spare

2020-08-31 09:52:27 +00:00

PULE

Q7

4.2

WAUZZZ4L57D061124

Audi Q7 Oil Cooler

2020-08-31 08:45:21 +00:00

Diji

Q7

3 TDI

WAUZZZ4L27D075644

Looking for a front bumper, passenger rear door
Front left fog light.... Bumper and door preferred in silver

2020-08-28 07:34:14 +00:00

Mike

Q7

Looking for the rear tray cover under the engine

2020-08-25 12:47:23 +00:00

Liezel

Q7

3l

Hi, I urgently need a bonnet in a very good condition for a Audi Q7 2008 3l TDi Quattro. Please contact me: 061 735 0431

2020-08-25 09:01:28 +00:00

Mark

Q7

V6 diesel

WAUZZZ4L2ED024738

Tow hitch plastic cover in silver

2020-08-19 12:36:36 +00:00

Kevin

Q7

3.0 tdi

WAUZZZ4L17D084979

hi, i am looking for the multimedia interface board for this vehicle

2020-08-18 11:25:04 +00:00

Stephan Kirschstein

Q7

4.2

WAUZZZ4L47D047618

NEED
- left and right deco set
- set big ends std
- set mains std
- bottom gasket set
- 2x pistons with rings std, right bank
- right front upper control arm

2020-08-18 05:22:31 +00:00

Jerry Phaho

Q7

3.0 v6

Wauzzz4L6DD032713

In need of used q7 engine for sale. Or if not in good running condition parts to get is sencer

2020-08-17 13:15:08 +00:00

Jude

Q7

WAUZZZ4L88D042813

Looking for MMI circuit board. New or used.

2020-08-17 09:44:14 +00:00

Mandilakhe

Q7

4.2

WAUZZZ4L68D060615

Good day
My car has been diagnosed and has P3135 code and mechanic suggested that i get Inlet manifold set. Can you please quote me on a used and new set of 2 of the Inlet manifold

Thanks

2020-08-14 15:08:01 +00:00

Jonathan

Q7

3.0 TDI

power steering pipe

2020-08-12 19:13:03 +00:00

francois

Q7

Tdi

req rims an cat converter pls sat nav

2020-08-08 14:37:51 +00:00

David

Q7

3.0 tdi

WAUZZZ4L68D004531

Need the following items,

7L8820721K - Aircon pipe
Gearshift knob
Right hand facing headlamp spray bumper cover
Left and right headlamp sprayers/washers
4x front PDC
ACC sensor
Radiator engine bay cover
Bottom front dust cover



2020-08-03 16:12:04 +00:00

Zolani Peter

Q7

4.2L

WAUZZZ4L87D088074

I need a gearbox how much is it

2020-08-03 12:12:13 +00:00

JUSTIN TRUTER

Q7

3.0

I need a multi-media (MMI) screen for a 2012 AUdi Quattro 3.0 please ?

2020-08-03 11:56:36 +00:00

Tee

Q7

3.0

Need 2 side mirror
Bumper
2 headlight


2020-07-27 11:40:57 +00:00

Daniel

Q7

3

Wauzzz4l9fd005587

Looking for mirror and all components of the mirror arm

2020-07-23 20:23:44 +00:00

Michael Du Toit

Q7

3l

WAUZZZ4L0CD36836

Good evening, I need an ecu for my audi q7 2012.

Kind Regards
Michael

2020-07-19 18:53:51 +00:00

Armand

Q7

4.2 tdi

WAUZZZ4L7BD039506

Looking for headlights and fog lights, left and right.

2020-07-16 08:21:28 +00:00

Sello lebepe

Q7

3.0 TDI

WAUZZZ4L9D008201

Rear right fog light

2020-07-14 18:00:50 +00:00

Keen

Q7

3

Engine cover and sump guard

2020-07-09 06:32:47 +00:00

Juan Viljoen

Q7

3.0 Tdi V6

WAUZZZ4M8GD065788

Good day,Looking for a r/f heated mirrir glass.

2020-07-08 12:43:34 +00:00

Zolani Peter

Q7

4.2L

WAUZZZ4L87D088074

I need a 2007 AUDI Q7 4.2L - TRANSMISSION TORQUE CONVERTER

2020-07-07 13:11:16 +00:00

Reana

Q7

Hi we are looking for the head light covers for an Audi Q7 2013 model. Please can u assist?

2020-07-06 10:34:13 +00:00

Sonja

Q7

WAUZZZ4L98D045493

Electronic actuator valve

2020-06-30 20:19:18 +00:00

Nathan

Q7

4,2

WAUZZZ4L49DO30076

I need FUEL injectors

2020-06-19 10:10:36 +00:00

mario

Q7

3.0

Need computer box or complete lockset for Q7 4L0 910 401

2020-06-17 13:24:46 +00:00

PAUL JORDAAN

Q7

4.2

WAUZZZ4L87D069895

Propshaft on this q7.

2020-06-16 16:08:31 +00:00

Nigel

Q7

4.2

Manual 8 speed 4.2 350hp 2013 gear box complete

2020-06-11 15:53:04 +00:00

Monica

Q7

3.0

WAUZZZ4L98D031948

Hi there,
Could you please give me the price for:
New radio; sound card; shims and filters for Audi Q7. Could you also confirm if you deliver to Angola? Thank you

2020-06-09 13:41:47 +00:00

Steve

Q7

3.0

WAUZZZ4L9CD036673

Rear windshield

2020-06-08 08:56:44 +00:00

Thabo

Q7

3.0 V6 TDI

WAUZZZ4L3AD032826

Am looking for particulate filters

2020-06-04 08:47:01 +00:00

Lawrence William Hamilton

Q7

3ltr v6 diesel

WAUZZZ4L47D071093

looking for a new /secondhand ignition switch and steering column , please quote urgently

2020-06-03 11:48:09 +00:00

Nathi

Q7

4.2

WAUZZZ4L07D026748

Part number 079 109 217 0
F-346271.10
Tensioner

2020-06-02 09:55:21 +00:00

Abbas

Q7

4.2

WAUZZZ4L98D054369

Hi
I need good condition low mileage engine for Audi Q7 2009 Model 4.2 V8 TDI
Engine Code BTR


2020-05-23 07:36:37 +00:00

Michael

Q7

3.0 TDI

Looking for an MMI unit for Audi Q7 2007 model. Please advise

2020-05-21 16:02:28 +00:00

Abongile Madikizela

Q7

2

WAUZZZ8R1DA090793

I need a Steering Wheel, Both Fenders, Bonnet, Bumper and the Grill. The whole front actually.

2020-05-21 13:59:33 +00:00

VERNON

Q7

3

WAUZZZ4L7CD024859

Hi , I pls let me know if you do have a starter for me pls. Part no. 059911024k

2020-05-21 09:24:40 +00:00

Abbas

Q7

4.2

WAUZZZ4L98D054369

I need Good condition complete engine for Audi Q7 4.2 V8 TDI

2020-05-12 09:12:07 +00:00

MARKUS

Q7

3.0

WAUZZZ4L68D044592

engine speed sensor G28 for 2008 3.0L TDI Q7 Audi

2020-05-10 23:05:37 +00:00

Nillan

Q7

4.2 fsi

WAUZZZ4L57D029578

I need the fuel pumps with the housing with filter and regulator part number 4L0919087A

2020-05-06 04:01:13 +00:00

Abbas

Q7

4.2 L

WAUZZZ4L98D054369

Engine for Audi Q7 4.2 l v8 diesel

2020-04-30 21:01:29 +00:00

LOUIS

Q7

4.2 tdi

WAUZZZ4L5BD029332

Am looking for propeller shaft of audi q7 2011 4.2 tdi

2020-04-27 19:39:09 +00:00

Daliwonga Zimba

Q7

3. 0

WAUZZZ4L1BD006100

I'm looking for Ignition Block

2020-04-22 21:22:57 +00:00

Keagan

Q7

3.6

Hi guys am looking for Audi Q7 airflow meter

2020-04-20 17:12:59 +00:00

Louis

Q7

4.2tdi

WAUZZZ4L5BD029332

Am looking for propshaft for Audi Q7 4.2 Quattro 2011 v8

2020-03-21 10:06:54 +00:00

Thabo

Q7

3D Diesel

WAUZZZ

I am looking for an Audi Q7 Gearbox

2020-02-26 20:45:18 +00:00

Xolani Madikizela

Q7

3.0

WAUZZZ4L8DD019882

I'm looking for a low mileage Q7 3.0 Diesel Engine.

2020-02-11 14:51:27 +00:00

Riaan Laubscher

Q7

3.0

Hi

I am looking for a q7 parcel tray