Used Audi Gearboxes For Sale
Contact local South African Audi Scrap Yards, selling used and new Audi transmissions and parts. 
GET GEARBOX PRICES
Audi Gearboxes For All Models For Sale
We strip accident damaged Audis for their gearboxes. We also import Audi Gearboxes from various suppliers abroad. Our transmissions are top quality with low wear and tear mileage at great prices. So if you are on the hunt to replace your gearbox we will surely be able to help you.
Browse our selection of gearboxes below. Take note of the gearbox number. If you are unsure what number is your gearbox, check with your local mechanic, they will be able to assist!
If you don't see your gearbox listed below, please contact us anyway! We will be able to most of the time, source your gearbox for you!
About Gearboxes
Gearbox (also a transmission) – a mechanism used mainly in cars to change the gear ratio. The transmission element of wheeled and tracked vehicles designed to expand the range of speed and torque of the engine used, the possibility of reverse movement, prolonged disconnection of the running engine from the transmission. By design, it usually represents a separate unit, in the housing of which there are certain mechanical transmissions rotational motion, performing multi directional reduction of the power flow within a certain range of fixed gear ratios (gears) to choose from. In the case of an internal combustion engine, it is almost certainly part of the transmission, but can be replaced by a variator.
Types of gearboxes
Manual gearbox – is a multi-stage cylindrical gearbox, which provides for manual gear shifting.
Automatic gearbox – provides automatic (without the direct involvement of the driver) selection of the gear ratio that meets current traffic conditions, depending on many factors.
How Gearboxes Work
We Deliver Across South Africa!
Our salavage yards deliver Audi spare parts across South Africa and Africa including: Zimbabwe, Namibia, Swaziland, Angola, Lesotho, Swaziland and Botswana. Only trusted couriers are used.
Sell Your Audi For Parts!
Our Suppliers buy non-runners or accident damaged Audi's and sell them for parts. They will consider all vehicle types no matter how bad the damage. Contact us today should you wish to get cash for your car.
You Are In Safe Hands!
We have hand picked only the best junk yards who have a history of success as a result from their dedication that their team place on supplying the correct parts and services at the best prices.
Audi's Stripping For Spares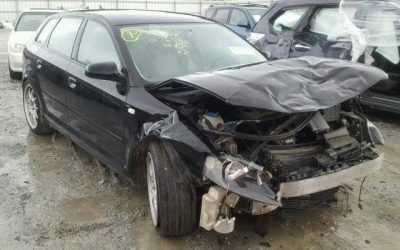 Now stripping a 2008 Audi A3 2.0. Contact us for any part enquiries. Complete Engine Gearbox Suspension Parts Lock Set: CAS, Key, Computer Box Radiator Set: Radiator Fan, Radiator AC Condencer, Intercooler,Heat Exchanger, Water Pipes Interior Parts: Dashboard, Central...